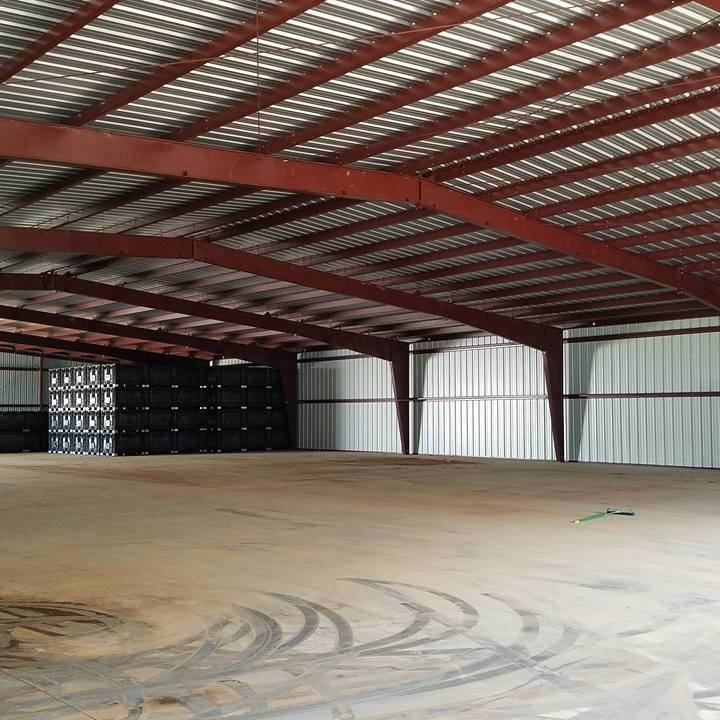 Wright Building Systems is able to provide a custom metal building warehouse to meet your needs. Please call today for more information at 615-390-1963.
80x120x18 Complete Metal Building Price
1.12 pitch steep roof, zinc alum silver metal screw down roof
All steel panel walls in color
Rigid Frame clear span frames
2 steel man doors 3×7 with panic hardware
4 cased openings for 12×12 garage doors by others
Design for IBC Code with freight included for Tennessee or Kentucky
included 4″ R 13 roof and wall insulation
Note price subject to changes in scope, openings, design loads etc.
Metal Building materials price as shown is:
Budget$ 143,000 plus taxes, labor and concrete not included.
Labor budget only $ 80,000 +- not an actual labor quote
Labor is not by Wright, would be direct with erector, hired by contractor or church direct.
Entire project cost budget only complete building job $ 140.00 psf ( all depends on plans, site, finishes, details ). Wright has associates who will be glad to work with you to get plans ready for permit, provide engineering, architectural plans, or complete turnkey construction. Many things to consider to get exact pricing. Budget material price 5 days ref ac 10000sf 042021 ve steel prices unstable !!
Look for us on Facebook !! or call 615-390-1963 or www.wrightbuilding.com