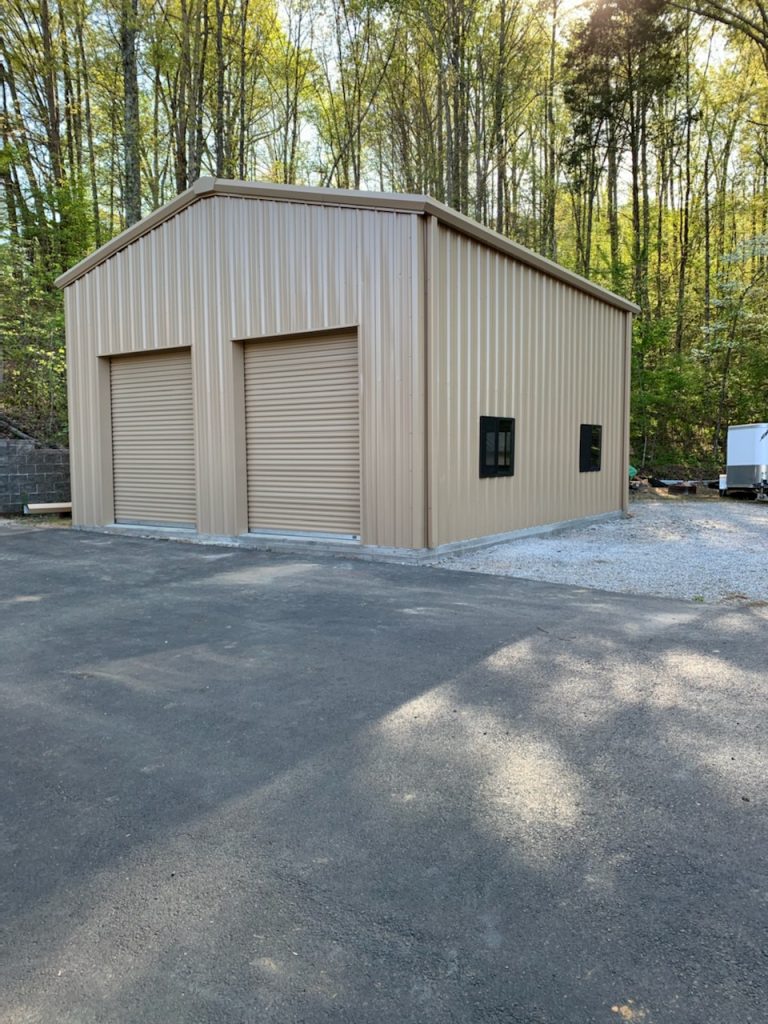 Wright Building systems offers a variety of pre-engineered storage buildings. Please call today for more information at 615-390-1963.
28x47x12 Metal Building Price
Barndominium 28x47x12
Steel Building Shop price:
Designed for Tennessee, Ohio, Kentucky, Arkansas
8″ Steel framing, pre-engineered all steel building kit.
2/12 roof pitch, 4 metal walls, color roof, gutters
9- 3×4 cased openings, 1 man door
Roof and Wall insulation 4″ thick
Total materials, with freight to 300 miles is $29,600
Add garage door 10×10 $ 1800 each
budget parts quote for porch-metal wraps two sides of building 10 ft wide porch on wood trusses nic, porch roof materials $ 9,900
Taxes to be added. Firm 10 days 4-23-2021 ref cecxpr budget only 042121
call today !! 615-390-1963
Concrete and Steel Erectors available call for details !!
Add for roof & wall insulation add $ 2,200.
Add for gutter and down spouts $ 430.
Taxes to be added as required. Budget Price s 4-23-2021 ref cecxpr
Call 615-390-1963 for your personalized quote on your project using a metal storage building system. Other options, sizes, accessories are available. You can also visit us on Facebook.