Welcome to Wright Building Systems!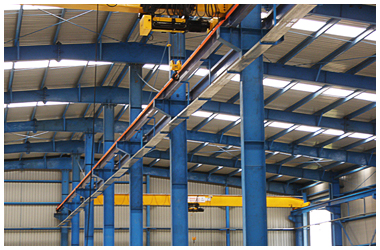 Greetings! We offer a variety completely customizable products and services in the metal building industry at an affordable price! Get a Quote for your project now! Read more about us.
Here are a few of the services we offer:
Pre-Manufactured Steel Buildings
Specialized Applications in the Metal Building Industry
Consulting Services for: Commercial, Industrial, Retail, Community, Recreational and Church Construction Projects at an unbeatable price.
National Distribution of ALL Products and Services
Specials
Base building as shown with screw down roof, door, insulation, with TN tax - total is $ 20,800 with tax. = about 18600+tax.. add for gutters/ d spouts with tax is $ 700. $2564 add for standing seam, with TN tax included $ 2564 alt price with TN tax to add for ultra dek standing seam roof, z/alum, snap type, non ul90, low fixed clips, with out therm blks building detail, sizes, accessories shown...
Job Specific Notes: SIZE/TYPE: 67-0 X 120-0 X 12-0 eaves 4 sides, with 6/12 pitch, double slope with roof hips at both 67-0 endwalls; std. non expand. end frames, 9-0 clear haunch required governs over eave given FRAMING/BAYS: Rigid frame with tapered columns, both end frames non expandable, bay spaces 30 FT AT SIDES , std at endwalls PANELS: **Roof SCREW DOWN PBR color/painted 26 GA W/ LONG LIFE...
Metal building mini storage quote -- see detail below. I can send formal contract to sign, this is simple text description for quote. Thanks Jim Wright 615-822-4811 Hendersonville TN Wright Building Systems, Inc. to provide metal building pricing as shown: 1. Building package provided, based on standard design practices, details, and materials. Any discrepancies between Plans and Specifications, this Quotation will govern. Standard materials, sizes and deflections...
News
POSSIBLE STEEL AND INSULATION INCREASES COMING IN NEXT 30-90 DAYS, PER THREE SEPARATE...
Theres' a rumor of insulation increase of 9% after shipments May 31. This will change current project pricing that includes insulation. Thank...