Welcome to Wright Building Systems!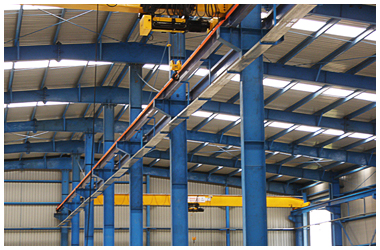 Greetings! We offer a variety completely customizable products and services in the metal building industry at an affordable price! Get a Quote for your project now! Read more about us.
Here are a few of the services we offer:
Pre-Manufactured Steel Buildings
Specialized Applications in the Metal Building Industry
Consulting Services for: Commercial, Industrial, Retail, Community, Recreational and Church Construction Projects at an unbeatable price.
National Distribution of ALL Products and Services
Specials
Metal Building Special Price 80x100x24 Building Type: Gabled Building Width: 80' Length: 100' Height: 24' Slope: 1:12 Sidewall Bay Config: 4 bays at 25 ft Left Endwall: Non-expandable Bearing Frame Right Endwall: Non-expandable Bearing Frame Code: IBC 2009 Wind Load: 90 Exposure: C Live Load: 20 Reducible: Yes Ground Snow: 10 Roof Snow: 9 Seismic: Ss = 0.317...
Complete building kit with plans stamped by engineer, man door, over head door cased opening, window, insulation, gutter, down spouts, size 60x90x16 double pitch/ gabled with slope 1.12, center is 30" taller than eave. Total price is $ 34,000 plus taxes, concrete slab, labor to erect, overhead door, interior finishes, electr/ mechan/plumbing. Labor to erect approx., $ 3.50 psf = 18,000 budget only. Within 200 miles of Tn/KY/Tx plant. Firm 14 days. Insulation subject to...
COMPLETE METAL 30x60x16 BUILDING Ship: $18,677 plus tax. #bp3/hv 14x14 roll up, gutters, down pipes, man door, 3" thick roof and wall insulation, freight, permit and erection plans, sealed Firm Price for 30 days from post. Within 200 Miles of...
News
Theres' a rumor of insulation increase of 9% after shipments May 31. This will change current project pricing that includes insulation. Thank...
Wright just received an award at the National Builders Meeting for A ans S Building Systems, for cumulative shipments of Eleven Million Dollars!! The meeting was held in Destin Fl at the Sandestin Beach and Golf Resort....